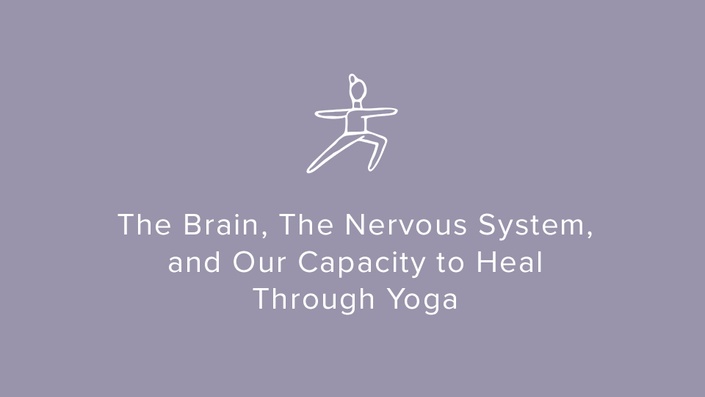 The Brain, the Nervous System, and our Capacity to Heal Trauma through Yoga and The Neurophysiology of Trauma-Informed Care: Cultivating Safety Through Relational Presence
An overview and introduction to the neurobiology of sexual trauma, the nervous system, and the intersection of yoga
Enroll in Course
Course Title: The Brain, the Nervous System, and our Capacity to Heal Trauma through Yoga
Presenter: Zabie Yamasaki, M.Ed, RYT
Course Description:
This course provides an introduction to trauma, reviews the unique experience of sexual assault survivors, the neurobiology of trauma, and the intersection of yoga. This course is part 1 of a 7 part series.
"Trauma has a deep and long-lasting effect on the entire organism, from chemical and anatomical changes in the brain, to changes in our body's physiological systems, to the subjective impact on the experience of a survivor. We believe that treatment for trauma must consider the person as a whole and address the broad-ranging effects of trauma on an individual. This needs to be done through an equal measure of patience, compassion, and gentleness. If we are to help people recover from the insidious violation of their humanity that is trauma, we must be able to offer a varied array of tools to aid in this task." - Bessel A. Van der Kolk, MD
Survivors of trauma, in the broadest definition of the word, share the experience of navigating their lives in the aftermath of a life-changing event. Survivors have a range of body-based symptoms that pervade their entire lives, long after the assault occurred. So often survivors of trauma are registering their experiences not necessarily as stories, but as felt, physical sensations in the body. Sexual trauma survivors commonly dissociate, which is an out of body experience, when someone disengages or disconnects from the body. This occurs because trauma symptoms have overwhelmed the survivor's nervous system. These visceral feelings are a result of the vagus nerve disengaging. This nerve plays an instrumental role in the expression of emotions in our body. Practicing yoga helps to stimulate the vagus nerve, which can support survivors in managing a variety of somatic symptoms.
During trauma, the nervous system becomes very reactive in order to respond to a real or perceived threat. But even if a threat is not real, triggers are very real. Trauma can push us into a state of hyperarousal where we may have increased sensations, flooded emotional reactivity, hypervigilance, flashbacks, etc. The trouble with constantly being in a state of hyperarousal is that our bodies are not designed to cope with this intensity. It is exhausting. The way this can manifest in the body is through depression, exhaustion, flat affect, and continued experiences of dissociation.
The key to healing is about balancing the nervous system. Trauma-informed yoga practices support the therapeutic goal of bringing clients back into the window of tolerance, where they can operate from a space of feeling more whole.
This lecture will provide a basic overview of the impact of trauma on the brain and the critical need for body-based modalities to be integrated into the treatment process.
Course Title: The Neurophysiology of Trauma-Informed Care: Cultivating Safety Through Relational Presence
An overview of the role your own nervous system regulation plays in creating a field of safety for others and how you can tap into the power of the nervous system to deliver truly, embodied trauma-informed care.
Presenter: Jessica Schaffer, Nervous System Health Educator
Course Description:
As practitioners, your ability to cultivate positive, trusting connection with clients is of the highest importance, perhaps even more vital than your learned knowledge and skill base. This is especially true when working with trauma. But what does it mean to deliver truly trauma-informed care? And how can you embody this awareness both in your client sessions as well as in your day-to-day life experiences?
The key to trauma-informed care rests in one's ability to understand not only how trauma impacts your clients' bodies, but also how to collaboratively guide clients back towards an internal experience of safety and agency through the art of relational presence and co-regulation. This online lecture will provide an introductory overview of the foundational role the nervous system plays in your ability to show up in engaged and authentic ways with your clients, thereby creating a therapeutic field of safety. We will explore a body-based, bottom-up view of the neurophysiological underpinnings that define your ability to be a safe presence including:
the role of the Vagus nerve
the regulatory state of your Autonomic Nervous System
the co-regulatory impact of your nervous system state on clients and students.
Care will be given to explore an overview of the adaptive, autonomic states of the nervous system and how these states show up in your own body as well as in the bodies of your clients. You will cultivate a deeper, practical understanding of how to work from embodied awareness as you support your clients. In addition, you will learn a few practical, somatic tools that may help you begin to explore a more nuanced relationship with your own personal regulation so that you can navigate activation cycles from a nervous system-informed framework with an enhanced sense of personal resourcing.







Your Instructor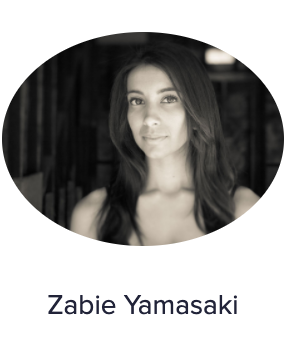 Having the opportunity to transform her own trauma through the practice of yoga, Zabie Yamasaki, truly believes in the healing power of asana practice. For years, Zabie's unwavering support for survivors of sexual trauma has manifested itself in many forms. She has ultimately made it her life's goal to help empower survivors of assault to regain their strength and self-worth. She is extremely passionate about yoga and its ability to help individuals connect to their emotions, be present on the mat, develop peace of mind, and take the necessary steps to become their most true, authentic self.
Zabie received her undergraduate degree in Psychology and Social Behavior and Education at the University of California, Irvine. She has a Master's degree in Higher Education Administration and Student Affairs at The George Washington University. Zabie received her 200-hour yoga teacher training certificate through Core Power Yoga and attended a 40-hour workshop on trauma-sensitive yoga instruction through the Justice Resource Institute at the Kriplau Center for Yoga and Health.
During her graduate career, Zabie engaged in numerous efforts to help prevent sexual assault through her campus role as the Coordinator of Sexual Violence Prevention. Zabie was previously the Assistant Director of UC Irvine Campus Assault Resources and Education (CARE) where she developed an 8-week therapeutic yoga program for survivors of sexual assault. She is now working as the Program Director of Trauma-Informed Programs at UCLA where she oversees the Yoga as Healing program for survivors across each of the UC campuses. She is a founding individual practitioner of The Breathe Network, an organization that connects survivors of sexual violence to holistic healing arts practitioners that offer all services on a sliding scale. She is the Founder of Transcending Sexual Trauma through Yoga, an organization with the mission of empowering survivors to heal through the practice of yoga. Her organization offers group and private trauma-informed yoga classes for survivors, trauma-informed yoga trainings, consultation for colleges and agencies interested in implementing yoga therapy programs, and mentoring for yoga instructors.
Zabie consistently advocates for the rights of survivors and works tirelessly to help these individuals find healing. She is widely recognized for her hard work and dedication to her field. She has created a model therapeutic yoga program and curriculum which is now being implemented at:
Stanford University
Johns Hopkins University
University of Southern California (USC)
Occidental College
California State University, Long Beach
California State University, Fullerton
UCLA
UC Irvine
UC Santa Barbara
UC Merced
UC Berkeley
UC Riverside
UC Davis
UC San Francisco
University of San Francisco
East Los Angeles Women's Center
Center for Pacific Asian Families
Community Service Programs (CSP) Rape Crisis Center
She was recently awarded the Victim Service Award in Orange County for the impact of her yoga program on survivors in the sexual assault and human trafficking unit. Her work has been highlighted on CNN, NBC News, the Huffington Post, OC Register, Elephant Journal, and in a variety of online publications.
It has been her dream to fuse her worlds together, creating a space where survivors can heal by flowing breath to movement through trauma-informed practice.By focusing on a holistic approach, Zabie is helping to change the way our world responds to trauma and provides support to survivors at various stages in their healing.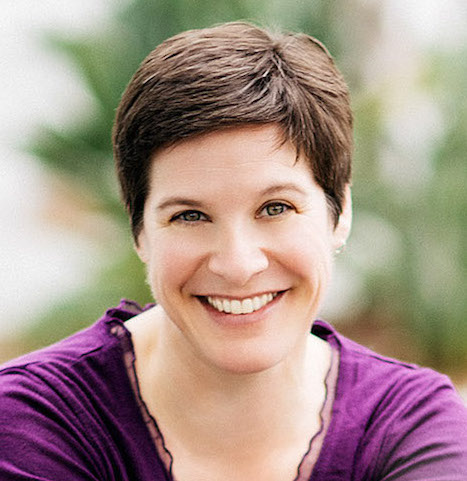 Jessica Schaffer, Nervous System Health Educator, is the creator of Nervous System RESET, an educational and somatic wellness model that focuses on cultivating nervous system health. Jessica guides people toward a more authentic relationship with their bodies and overall health through teaching about nervous system regulation and resilience. She is passionate about introducing the concept of stress physiology (how our bodies process and metabolize stress and how they are influenced by it) and sharing tools to help us manage and balance our responses to stress and trauma.
Jessica's work is founded on the belief that when we understand how our nervous systems work, when we can track and monitor the underlying physiology driving our behaviors and shaping our life experiences, when we can be in creative dialogue with our body's innate responses, and when we can learn to master simple, self-care practices that support us in navigating the impacts of stress while cultivating greater resilience, we have greater access to the core attributes many of us wish to embody as practitioners: empathy and a genuinely engaged presence that allows clients to settle into a felt-sense of safety and the experience of being seen and received.
Jessica's compassionate guidance and attuned mentorship provides a powerful foundation for cultivating enhanced body awareness as well as greater personal regulation. She offers private consultation for the general public through her online Nervous System RESET program, as well as online professional trainings for practitioners interested in incorporating regulation-informed, somatic practices into their clinical work. For more information, please visit www.NervousSystemRESET.comOr contact her directly at [email protected]
You can also find her at:
Instagram: https://www.instagram.com/nervoussystemreset/
Facebook: https://www.facebook.com/JessicaSchafferNervousSystemRESET/
Course Curriculum
First Section
Available in days
days after you enroll
Frequently Asked Questions
When does the course start and finish?
The course starts now and never ends! It is a completely self-paced online course - you decide when you start and when you finish.
How long do I have access to the course?
How does lifetime access sound? After enrolling, you have unlimited access to this course for as long as you like - across any and all devices you own.
Do you offer refunds?
Unfortunately, we do not offer refunds. Zabie has poured her heart and soul into this course. Please make sure before enrolling that you read through all of the content to ensure it is the right fit for you.