There have been multiple days throughout the course of this pandemic where I craved a meditation that soothed and spoke to my heart, tended to my anxiety with care, affirmed my burnout and how hard it all was, held me in an abundance of compassion, and offered me a soft place to land amidst it all. Sometimes we create the things we need.
I also think it can be incredibly affirming to have a better understanding of the nervous system and the impact that chronic stress can have on the body and the barriers it creates to rest. I loved including lectures on the nervous system in this course to support you with understanding the neurobiology of stress and pathways to rest. If resting is difficult for you, please know it is not your fault. Intentionally choosing rest, space, and ease can be incredibly challenging for those who may have experienced trauma. Be gentle with yourself when it's hard, pace yourself, and take what you need. If possible, try and resist the urge to fill the space. When you have been accustomed to survival mode for so long, embodying this this new way of being in the world may take time. Keep reminding yourself that you deserve to know what deep rest feels like. I hope this course supports you on that journey.
I have poured my heart and soul into these meditations and I didn't realize how healing the whole process of writing and recording them was going to be. I hope they can provide compassion to your mornings, refuge through the tough days, affirm all you might be experiencing and holding, and guide you to more restful sleep. See below for the various meditations included:

Meditations for Rest
- Restoring the nervous system
- Larger margins in my day
- Radical self-compassion
- Healing is not linear
- Rest is a radical practice
- Intentional acts of self-love
- My boundaries are beautiful
- Reclaiming my own care
- Finding ease
- Protecting my energy
- Dimensions of rest
- Mental health day
- Releasing the urgency of others
- An invitation to close your tabs
- Check on yourself
- Healing from burnout and toxic work environments
- A love note to the overwhelmed
- Making space for joy
- You are seen, loved, and enough
Each class offers a supportive and compassionate space and is designed to empower students to release trapped psychological and physical energies and come back home to their bodies. These gentle, trauma-informed meditations support students to feel more grounded and balanced, while focusing on natural breathing to promote relaxation, mindfulness, and embodiment.
Students are invited to channel quiet awareness and presence, find stability and safety in the body, and cultivate resilience. The postures and breath work are thoughtfully crafted to help support the healing process, create optimal balance of the nervous system, and lessen the grip that past experiences of trauma may have on the heart.
The course also includes a welcome video + lecture on embracing the biology of the nervous system to foster self-compassion, guidance on setting up your space, as well as journaling prompts and worksheets to support integration and reflection. This course is open to all.
Course includes:
Lecture on embracing the biology of the nervous system to foster wellness
Lecture on the neurobiology of stress and pathways to rest
20 trauma-informed meditations to support rest and ease (with ongoing additions)
Guidance on setting up your space for practice
Journaling pages and worksheets to support integration of the practices
Lifetime access
This course is $250. Payment plan and sliding scale options are available.
Your Instructor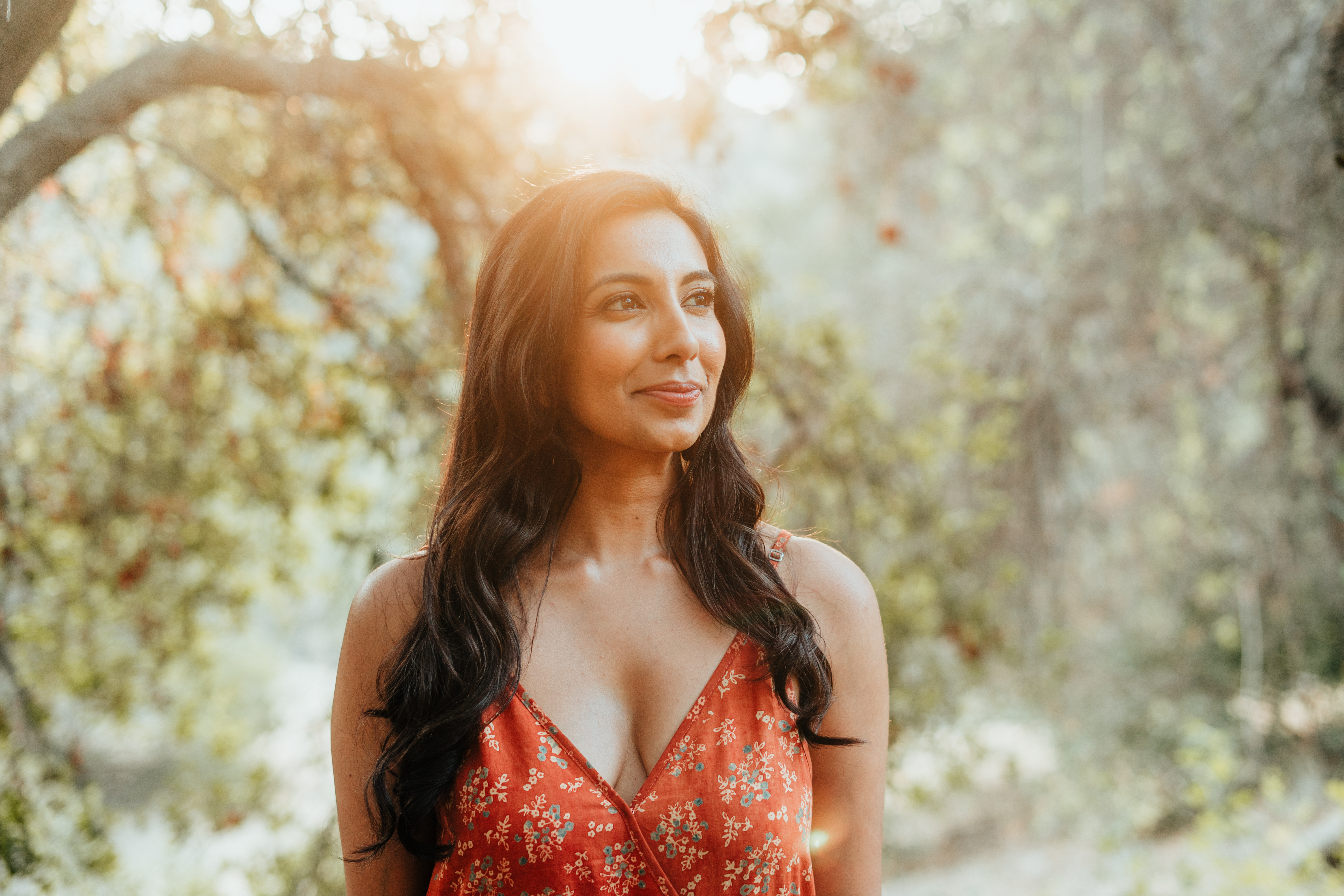 Zabie Yamasaki, M.Ed., RYT (she/her) is the Founder of Transcending Sexual Trauma through Yoga which is an organization that offers trauma-informed yoga to survivors, consultation for universities and trauma agencies, and training for healing professionals. Zabie has trained thousands of yoga instructors and mental health professionals and her trauma-informed yoga program and curriculum is now being implemented at over 25 college campuses and trauma agencies including the University of California (UC) system, Stanford, Yale, USC, University of Notre Dame, and Johns Hopkins University.
Zabie received her undergraduate in Psychology and Social Behavior and Education at UC Irvine and completed her graduate degree in Higher Education Administration and Student Affairs at The George Washington University. Her work has been highlighted on CNN, NBC, KTLA 5, and The Huffington Post.
Zabie is widely recognized for her intentionality, soulful activism, and passionate dedication to her field. She is a trauma-informed yoga instructor, resilience and well-being educator, and a sought after consultant and keynote speaker. She has worked with thousands of survivors to support them in their healing journey, ground them in their own worthiness and remind them they are inherently whole. Zabie centers survivors in her work, and provides them with tools to help uncover trauma imprints, support the healing process, create balance of the nervous system, and lessen the grip that past experiences of trauma may have on the heart.
She is a survivor, mother, partner, daughter, sister, friend, and activist. She has received countless awards in victim services and leadership, including the Visionary in Victim Services award from one of the largest rape crisis centers in California. Her book and affirmation deck published by Norton: Trauma-Informed Yoga for Survivors of Sexual Assault: Practices for Healing and Teaching with Compassion will be released in January 2022.
Frequently Asked Questions
When does the course start and finish?
The course starts now and never ends! It is a completely self-paced online course - you decide when you start and when you finish.
How long do I have access to the course?
How does lifetime access sound? After enrolling, you have unlimited access to this course for as long as you like - across any and all devices you own.
Do you offer refunds?
Zabie has poured her heart into these meditations. We unfortunately do not offer refunds.